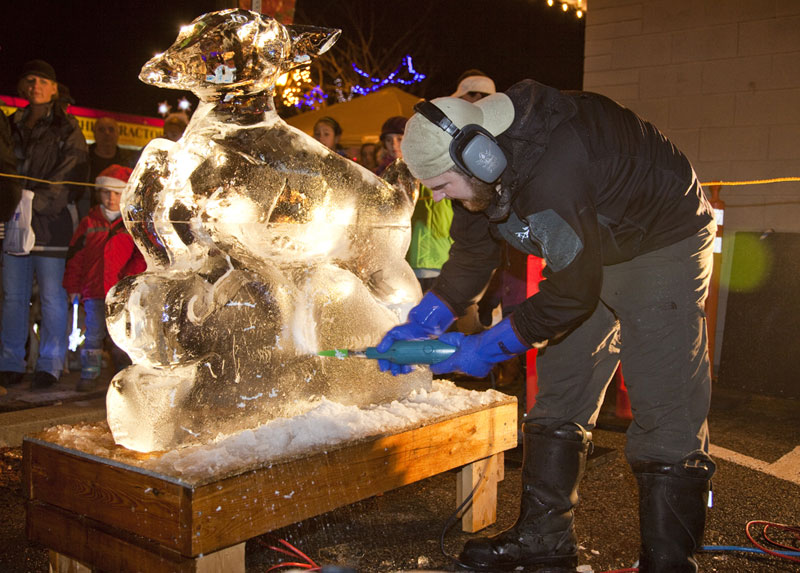 This year we are thrilled to wel­come back the Ice Décor team from Van­cou­ver, who will be cre­at­ing unique ice sculp­tures from 300-pound blocks of ice.
All of this year's ice carv­ing is being spon­sored by return­ing sup­porter Nesters Mar­ket. A live carv­ing sta­tion will be set up on Main Street, and an inter­ac­tive piece will be carved right in front of Nesters, next to their annual Fajita Cookout.
Make sure you visit the carvers to watch what they cre­ate, and get your photo taken with the sculptures.
---
Brought to you by: