2017 Performers TBA
2016 Performers:
We are excited to once again bring the best in emerging modern Country talent with Main Stage performers ME AND MAE, supported by new talent Lisa Nicole, presented by our new sponsor, RE/MAX Orchard Country. We are also happy to announce some of our local talent is playing, with Groundswell and two of our local children's choirs taking the stage during the evening. 
Me and Mae
"Their vocal excitement and harmonies are top notch and they can deliver it live as well. There is some musicianship here that is causing attention in the industry to say the least."

Me and Mae has been touring extensively across Canada, playing festivals such as Sunfest, Rocking River, Craven Country Jamboree, Havelock Country Fest whilewriting new music with prominent producers to help take their sound to the next level. Working with the likes of Jeff Johnson (Wes Mack, One More Girl, The Chris Buck Band) and Dan Swinimer of Manicdown Productions (Madeline Merlo, JoJo Mason, Tim Hicks), Me And Mae continue to evolve as a force to watch.Their latest single, "Feel Good Feelin'" puts a spotlight on Shawn and Ashley's pop-country vocals and the band's ability to create Zac Brown Band-esque harmonies.
Lisa Nicole
As the 2015 winner of the BC Country Music Association/Music BC Artist Development Project, Lisa Nicole is poised to become the West Coast darling of the Canadian country music scene with the release of her breakthrough EP, Come Find Me.
Defined by story-driven lyrics fused with a modern country sound and a carefree stage presence, Lisa Nicole has earned warm admiration from fans and deep respect from industry peers and players alike who value her tireless work ethic, her fun-loving personality, and her growing accomplishments as a true musical self-starter.
Hailing from the mountains and nature of small-town Castlegar, British Columbia, Lisa Nicole grew up hunting, fishing, camping and embracing country music. As her authentic country upbringing was sprinkled with the sweet sounds of Shania Twain, Martina McBride, and the Dixie Chicks, Lisa Nicole discovered her own love of singing at the age of 8. By 15, she was playing regular jam sessions at Kootenay-area bars, which required her to be escorted on and off stage due to her underage status.
As Lisa Nicole's career upswing sent her to the mainstages of Sunfest, Rockin' River Fest, The Calgary Stampede, Sturgis North Music Fest, Canadian Music Week and the Cloverdale Rodeo, she enjoyed a banner year in 2015. Lisa performed at the 2015 BCCMA awards along with a pair of nominations for Female Vocalist and Country Club Act of the Year. Included in the ADP prizing was a songwriting trip to Nashville and a spot in the Canada's Music Incubator 10-week 'Artist Entrepreneur Program' in Toronto. Recently, Lisa has been nominated by her peers for Female Vocalist of the Year at the 2016 BCCMA Awards.
Visit Lisa Nicole on her Facebook, Instagram and Youtube channels for more information on her amazing sound!
Groundswell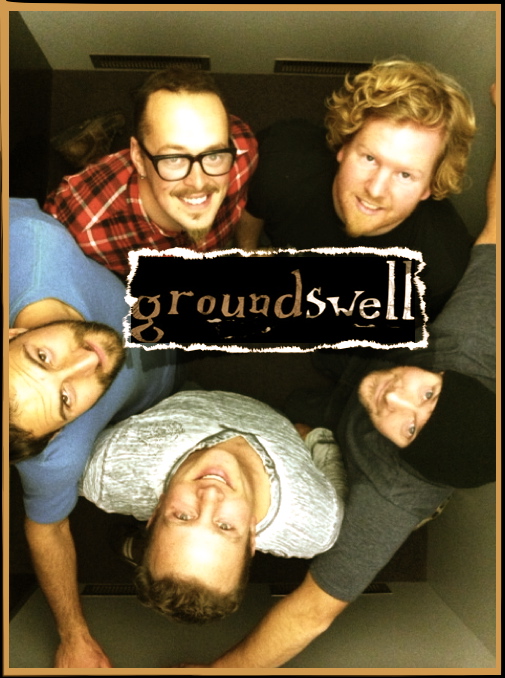 Having met in New Zealand, Brad Riemer and Justin Wiebe blended their voices and two guitars to create a natural acoustic sound. After twelve years of writing and playing music together, adding three friends who are like-minded musicians and giving themselves the name Groundswell, they now feel that they are just starting to discover the potential of their sound. Now, as a band, their musical influences range from folk and funk to blues and rock giving Groundswell it's own unique feel.
 With his roots in blues, Luke Riemer uses his guitar to give audible expression to his own personal emotion. Wether it's a well practiced piece or an improvised solo, Luke brings focus and feeling when he plays.
 On bass, with his depth of understanding for the nature of a song, Jason Selles fills out the sound with tone and feel. Jason has invaluable past experience that is evident in his ability to enhance the foundations of the Groundswell sound.
 Having been immersed in the music industry for years, Joe d'Aoust is a well-seasoned and mature musician. Playing drums, Joe pounds out strong beats that are often not easily predicted and yet are superbly tasteful. Fused with the Jason's bass, Joe's rhythm is the backbone of Groundswell's dynamics