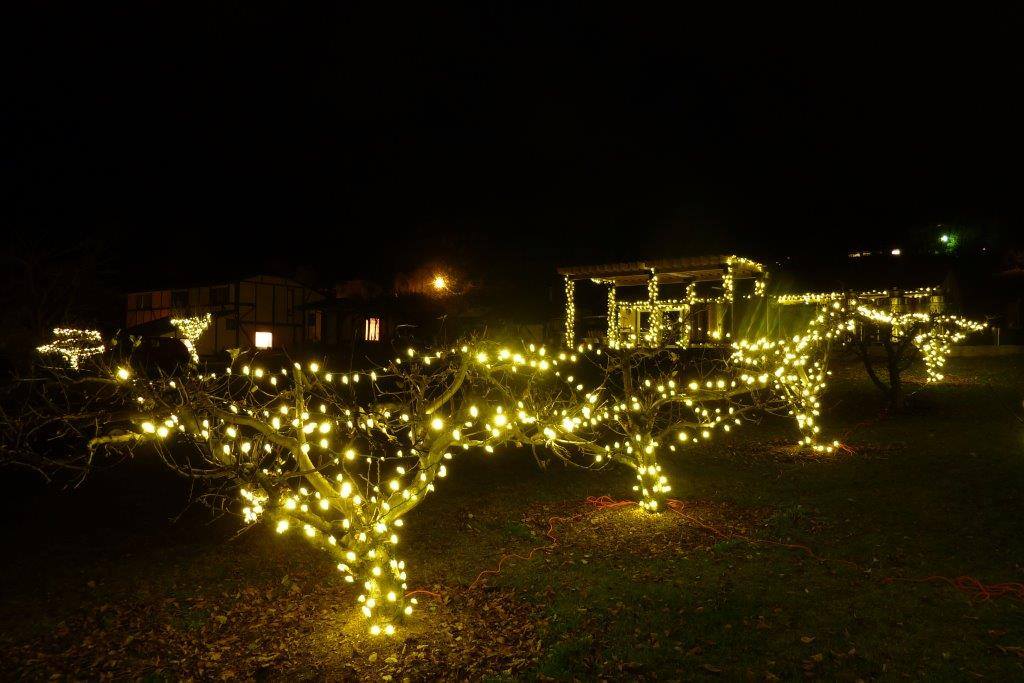 Light up the Vines is back for it's 6th year with a new date to kick-off the sea­son, on Novem­ber 19th! Fol­low­ing Fes­ti­val of Lights, spend Novem­ber 26 and Sun­day, Novem­ber 27 get­ting acquainted with Summerland's unique wine cul­ture as Bot­tle­neck Drive presents their annual Light up the Vines. Tour local winer­ies and cideries to try deli­cious wine and food pair­ings and warm up with cups of mulled wine.
Stop in for wine tast­ing, spe­cial hol­i­day pro­mo­tions, a week­end pass­port to win a prize val­ued at over $500 and of course vines lit up!
Vines lit from 3 pm-8 pm. See indi­vid­ual mem­bers for open­ing times. Tast­ing fees may apply.
Visit Sum­mer­land Water­front Resort for their annual Light Up The Vines Week­end special.
Don't miss a week­end of tour­ing your favorite Bot­tle­neck Drive Winer­ies as they "Light Up The Vines" for two spe­cial evenings this year.