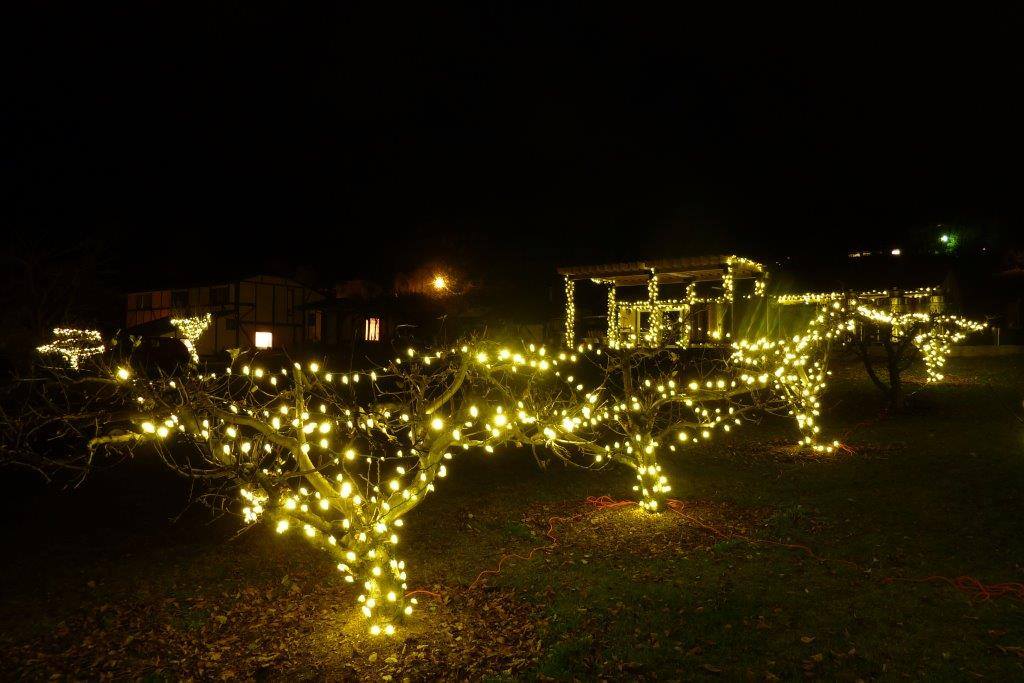 Light up the Vines is back for it's 7th year with a new date to kick-off the season, on TBA! Following Festival of Lights, spend November 25 and Sunday, November 26 getting acquainted with Summerland's unique wine culture as Bottleneck Drive presents their annual Light up the Vines.  Tour local wineries and cideries to try delicious wine and food pairings and warm up with cups of mulled wine.
Stop in for wine tasting, special holiday promotions, a weekend passport to win a prize valued at over $500 and of course vines lit up!
Vines lit from 3 pm-8 pm. See individual members for opening times. Tasting fees may apply.
Visit Summerland Waterfront Resort for their annual Light Up The Vines Weekend special.
Don't miss a weekend of touring your favorite Bottleneck Drive Wineries as they "Light Up The Vines" for two special evenings this year.